WELCOME HOME
Welcome to Care for All Ages - Residential Assisted Living!
Care For All Ages is an excellent assisted living facility located in Green Bay, WI. Our website highlights many of our services and accommodations and includes testimonials from our clients. We encourage you to contact us with any questions you may have regarding assisted living or adult care.
Live your life to the fullest!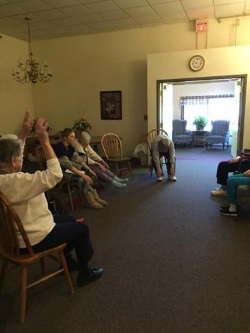 Live your life to the fullest at Care For All Ages (CFAA), a community based residential facility in Green Bay, WI that is thoughtfully designed with seniors in mind. We offer an affordable, homelike atmosphere along with the assistance sometimes needed in our adult years.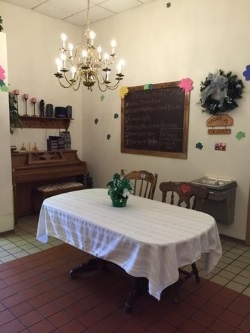 At CFAA our residential home is safe and secure; equipped with a highly trained staff and offering excellent amenities that allow our residents worry-free living.
We strive to bring a higher quality of life to these special times in our resident's lives - allowing them to live their lives to the fullest.
CFAA provides thoughtful assisted living, adult care, and senior housing in Green Bay, Wisconsin.
Because we at CFAA understand how important of a decision it is to find the perfect environment for you to call home, we provide a checklist of considerations at no charge. Click HERE to download this file of considersations.
For more information, contact us at 920-432-8119.
Or come in for a personal tour at your convenience.
Services and Features
Care For All Ages, Inc. is a premier Assisted Living Community. Here seniors enjoy a home environment that fosters their personal interested while providing the assistance they need to maximize independence, comfort and life skills. One monthly rate provides the following features: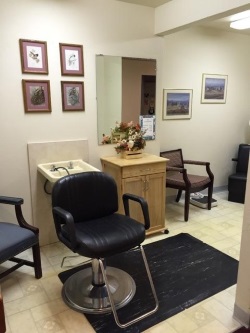 24-hour professional nursing staff
Health monitoring by RN
Medication Management
Scheduling of medical appointments
Dementia Care
Podiatrist Care
Long-term or temporary residency
Spacious furnished rooms with private bath
Easy-access showers
Assistance with bath, dressing toileting, other personal care
Emergency call system
Security alarms
Home-like dining room with nutritious home-made meals
Special diets accommodated. Guests welcomed
Activity program geared to resident interest/ability both individual and as a group
Religious services
Live entertainment and Monthly community outings
Laundry and housekeeping services
Beautician and barber services on site
Beautifully landscaped grounds
State Licensed
CFAA, Inc. provides additional care services for residents with varying physical and dementia care needs.
"A helping hand replaces limitations with opportunities"
We're committed to your Comfort and Security
Comfort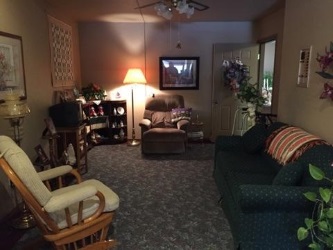 Come home to independence, security and individual assistance. Come home to CFAA, Inc.
Finely furnished, private rooms of varying sizes are offered. Lounges, spacious yards and attractive patio areas provide for your comfort and safety.
CFAA, Inc. is conveniently located near a Library, grocery stores, and many churches.
We are adjoined by our Child Care for inter-generational activities.
With a helping hand, limitations can become opportunities. CFAA can provide the individualized assistance you need to remain comfortable, worry-free and as independent as possible.
Care For All Ages...
Living Life to the Fullest
Security
With an RN available and an awake staff that is here 24 hours a day, we provide you a safe and secured environment.
Each room is equipped with an emergency call system, smoke detectors and sprinkler systems throughout the entire facility. Alarmed doors to keep you and your belongings safe and secure.
Disaster and emergency evacuation plans in place for that just-in-case moment.
We also offer the WanderGuard® system to aid with those residents who may like to wander off. For more information, please contact us.
CONTACT US
CARE FOR ALL AGES - RESEDENTIAL ASSISTED LIVING
1308 South Norwood Ave.
Green Bay, WI 54304
Phone | (920) 432-8119
Website | careforallages.com
careforallages@yahoo.com